HELP AND COMFORT FOR THE GRIEVING: Loss of a loved one is difficult.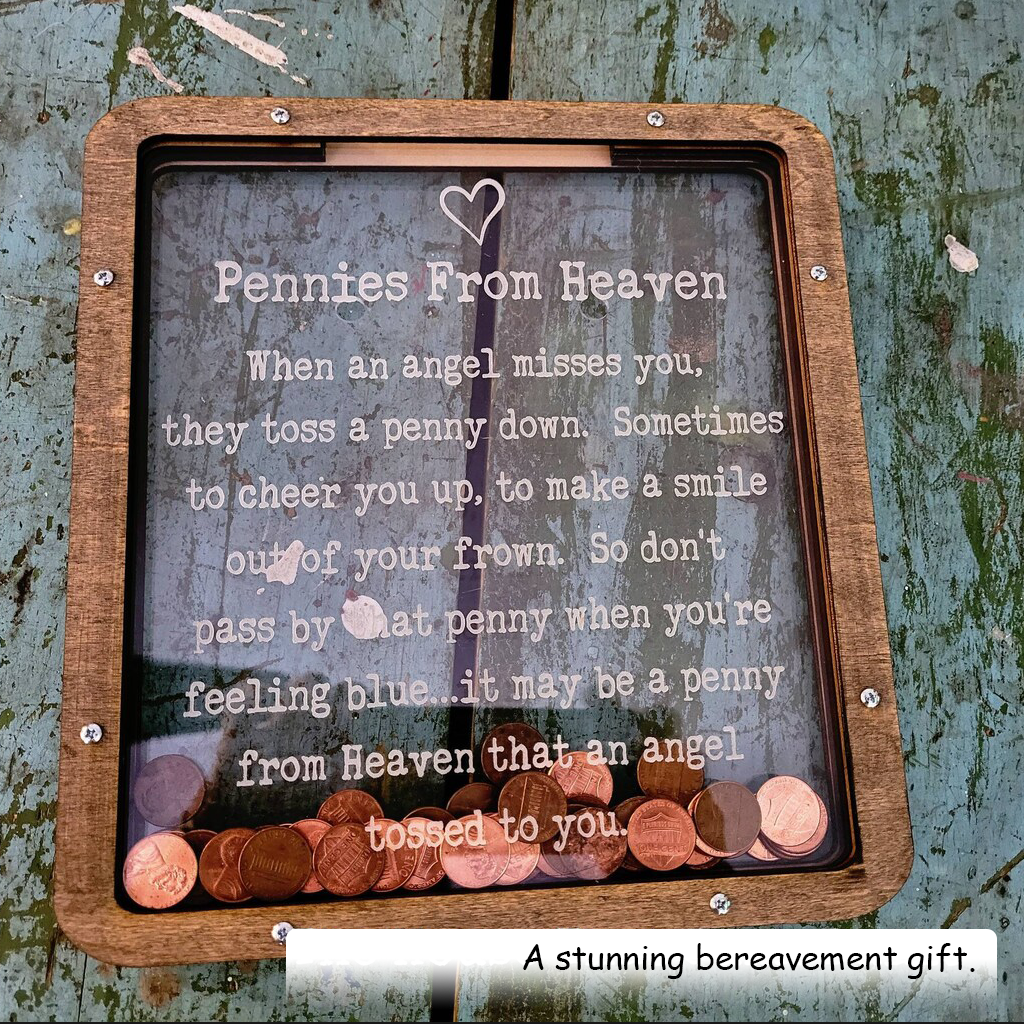 👇 The important thing you have to know about
✔️ Totally Hand-made crafts
✔️ Environmentally friendly - free of any harmful substances
✔️ Each has been polished to make it feel smooth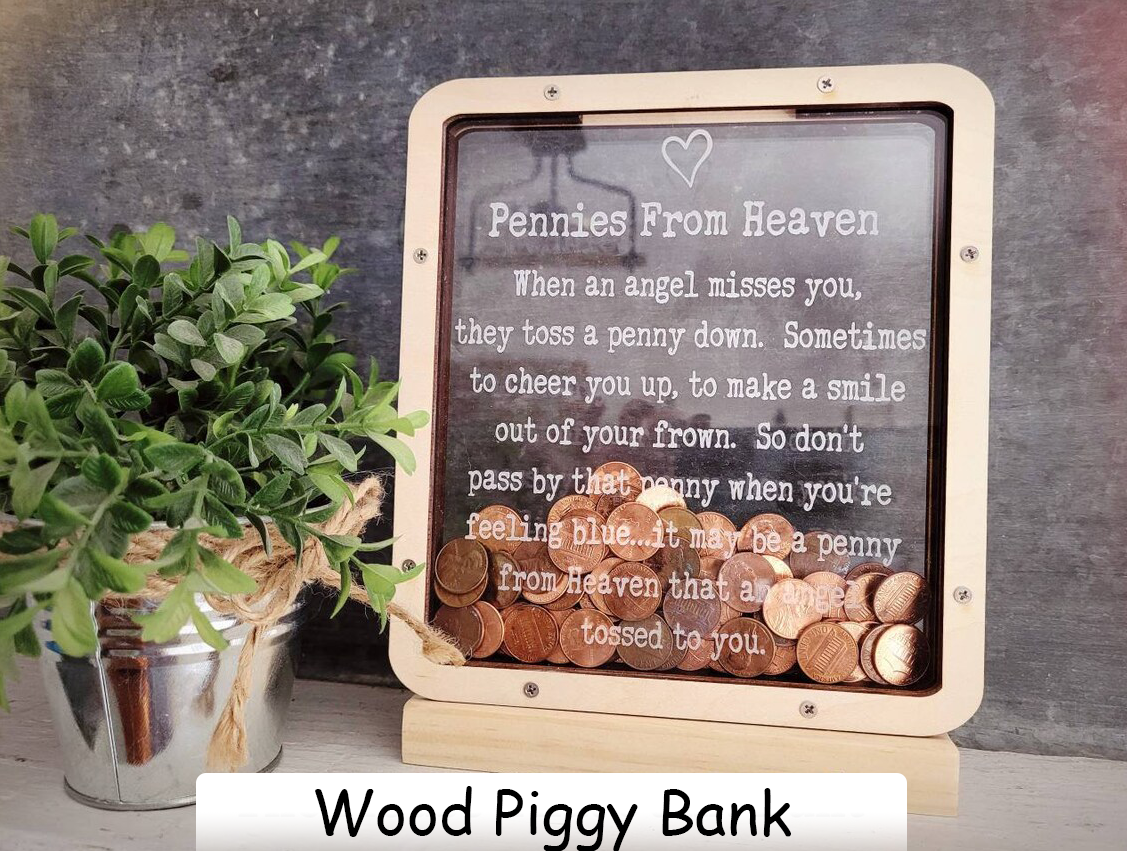 Quote:

Pennies From Heaven

When an angel misses you.

they toss a penny down

Sometimes to cheer you up, to make a smile out of you from

So don't pass by that penny when you're feeling blue

It may be a penny from heaven that an angel tossed to you
❤️OPENING THE MONEY BANK:
If you want to open the bank just unscrew the screws and remove the acrylic cover. Moreover, as it is natural wood, the texture will be different.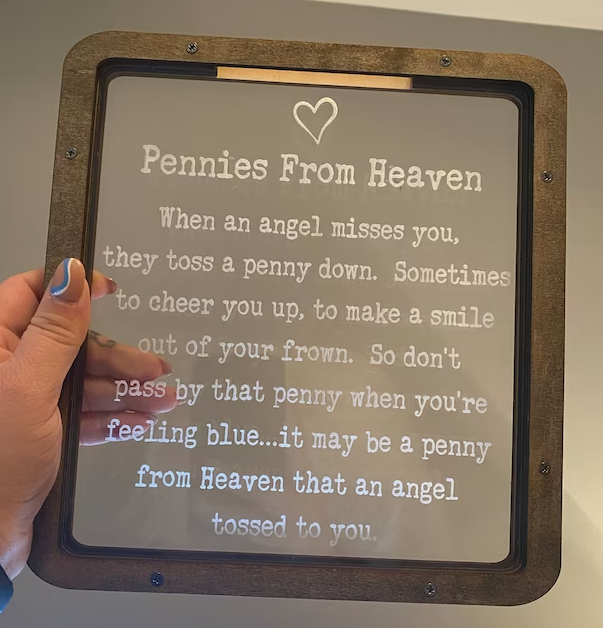 Dimensions are approx 9"w x 10"h (hanging), with the base 10.5"h